Bonnie Muehlenbein Nelson
McLeansboro, IL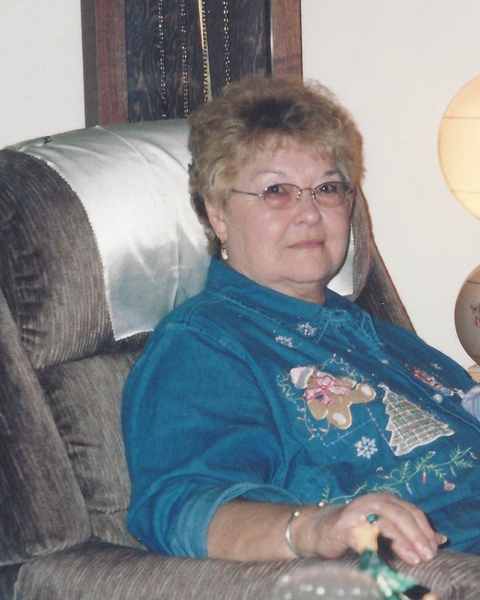 1938-2020
Bonnie Muehlenbein Nelson passed away on 10-29-2020 at Hamilton Memorial Hospital. She had been a resident at Hamilton Memorial Rehab and Nursing Center in McLeansboro, IL for the last few years. She had been a Lifelong Hamilton County resident.
She was born on September 12, 1938, the daughter of Harry and Felicie (Nelson)Muehlenbein. She was the last sibling of six children.
She married on September 15, 1956 to Kenneth Ray Nelson.
She leaves her loving husband Kenny and children David Nelson (Genia) and Denise Miller (Dale).
Grandchildren: Melissa Kaufman (Greg) and Matthew Nelson, Kelli Mowrer (Ben), Aaron Miller (Brittany) and Madison Miller. Great Grandchildren: Aubrey, Allee, Dylan and Jake Kaufman, Aden and Alexa Mowrer, and Eli Askew. Great Great Grandchildren: Adalynn and Zachary Kaufman. Cousin: Jerry Muehlenbein. Sisters In Law: Linda McGill (Dennis), Martha Muehlenbein and many nieces and nephews and friends.
She was preceded in death by her parents and siblings Edward, Imogene, Donald, Bernice and Bobby. Brothers in Law, Oliver Allen, Cecil and Helen Nelson, Nephew Danny Nelson.
Visitation is from 12:00 noon to 2:00 p.m. and Funeral service is at 2:00 p.m.
Saturday, October 31, 2020 at Harre Funeral Home, McLeansboro, IL
Burial is to follow at Crouch Cemetery in Belle Prairie, IL. Social Distancing
Guidelines will be observed and face coverings are required