Betty Campbell
McLeansboro, IL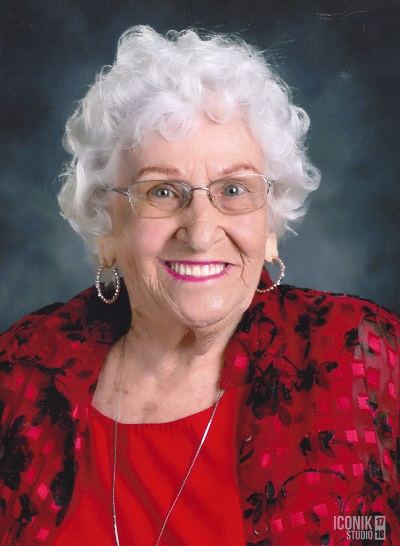 1929 - 2020
Age:                      91
Residence:           McLeansboro, IL
Passed Away:     11:15 A.M., Tuesday, December 8, 2020 at Hamilton Memorial Hospital,  McLeansboro, IL
Graveside Funeral Service will be held 11:00 A.M., Friday, December 11, 2020 at Smith Cemetery,  Dale, IL.  Social Distancing Guidelines will be observed and face coverings will be required.
Clergy:  Reverend Robert Sefried will officiate the service.
Burial:   Smith Cemetery,   Dale IL
Date of Birth:  May 10, 1929       Place of Birth:   Mt. Vernon, IL  
Father:  Augustus Johnson         Mother: Marguerite Hefner
Marriage to:  Charles Frederick  Campbell on July 19, 1947 in Morganfield, KY.  He passed away December 2, 2001                                     
Occupation:   Betty was a hairdresser.
Church Affiliation:  Was a member of Hopewell Baptist Church.
Activities: She loved to be a "Senior Reader" at the East Side School, loved to read, play dominos and fish
Survivors:
Daughter:  Marsha Rubenacker (husband Dennis),  Dahlgren, IL
Son:            Ron Campbell (wife Paula),  Dahlgren, IL
5 Grandchildren:  Julie Rawls ( husband Eric), Dahlgren, IL
Stephanie Clark (husband Chris), Dahlgren, IL
Jenny Allen ( husband James),  Dahlgren, IL
Chad Campbell,  Dahlgren, IL
Carisa Campbell,  Dahlgren, IL
10 Great Grandchildren: Kambria Campbell,  Calin Cerajewski, Josie Campbell, Lane Campbell, Page Webb, Augustus Rawls, Maguire Clark, Astella Clark, Mackenzie Allen, Carter Allen.
Great Great Grandchildren:  Brantley Johnson, Bode Webb and one on the way.
Brother:   Charles Johnson and wife Susie,  Morris, IL
Preceded in death by: Parents,  Husband Fred, Brother Gerald Johnson, Sister Anna Marie Johnson