Betty Altazara Davis
Lake City, FL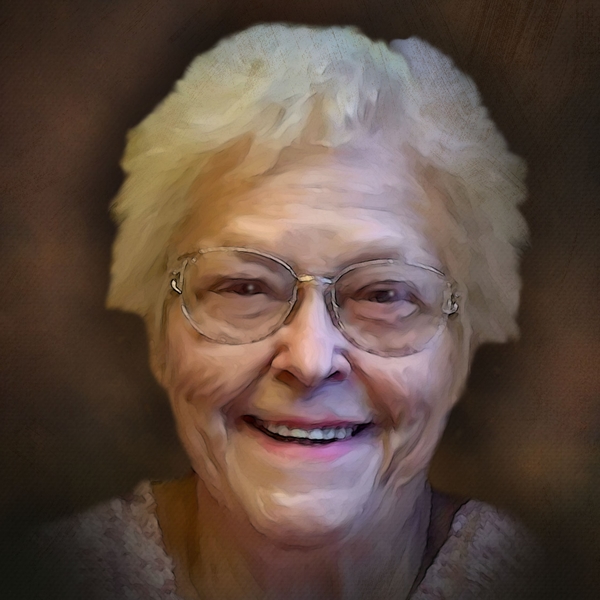 1933-2020
Heaven gained another angel today. A woman of faith and the heart of the family, who shaped our spirituality by her timeless Christian example and faith. Betty Altazara Davis, 87, of Lake City, Florida, passed away and went to be with the Lord on October 1, 2020.
Betty was born on January 13, 1933, in Stillwater, Oklahoma, to the late Mr. Albert Paul Ellis and Mrs. Agnes Pauline (Randall) Ellis. Shortly after she graduated in 1950, she married the man of her dreams, military man Paul Davis from Merry Hill, North Carolina, on March 15, 1952. They were happily married for 58 years and had three girls: Patty, Gail and Betty Kathryn (who passed away before a year old). She was also blessed with three grandchildren and three great-grandbabies. Her family was her pride and joy. All that knew Betty remembered what a kind, loving, strong and amazing wife, mother and "grand maw" she was. Betty was a telephone operator and she worked for the State of Indiana along side her husband. When they retired, they moved to Florida to spend their retirement enjoying life to its fullest.
Betty was preceded in death by her parents, her husband Paul Davis, an infant sister, Agnes June Ellis, her brother Roy Ellis of Oklahoma, her son-in-law Eddie Morton of New Harmony, Indiana, and her first baby Betty Kathryn.
Survivors include her two daughters Patty Keusch and husband Doug Keusch of Lake City; Anita Gail Morton of New Harmony; sisters Shirley Kimmell, Carol Cox and her husband Larry of Crossville, Illinois; Sue Basham of Harrisburg, Illinois; brother Bill Ellis and wife Ann of Florida; grandchildren Danielle Planty and Abby O'Dell and Dalton of Lake City; Jonathan Morton and wife Meredith of New Harmony; great grandchildren Kambreigh Kay, Karstyn Grace, and Kaizlyn Skye O'Dell of Lake City; and numerous nieces and nephews.
Betty was a loving mother and wife and always brought a smile to everyone. She was immensely proud of her family, and leave behind nothing but beautiful memories. She touched many lives and always looked for the best in everyone.
She will be missed but her legacy will live on – and her constant faith, love for God and the beauty of her soul will remain in our hearts forever.
Visitation and funeral are Monday, October 5, 2020, at Cook Funeral Chapel in Crossville. Visitation is 10 am and funeral is at noon. Burial is in Stokes Chapel Cemetery near Crossville.
Memorials may be made to Haven Hospice, 6037 US Highway 90, Lake City, Florida 32055 and will also be accepted at Cook Funeral Chapel in Crossville.