Barry Eugene Lindsey
Carmi, IL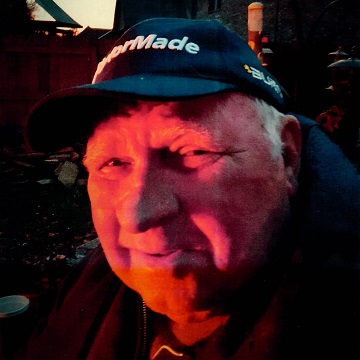 1938-2022
Barry Eugene Lindsey, 83, of Carmi, Illinois, died Sunday, January 23, 2022, at Hamilton Memorial Hospital in McLeansboro, Illinois.  He was born September 23, 1938, in Cincinnati, Ohio, the son of Chester Leon Lindsey and Mae Atwood (Potter) Lindsey.  He was married to Reba May (Collard) Lindsey on March 13, 1941, and she preceded him in death on May 12, 2015.
Barry was a well-known businessman in Carmi and Mt. Vernon, Illinois.  He owned and operated Lindsey Sporting Goods and Recreational Vehicles for over 40 years.  In addition to his business ventures, he was active in politics.  He served as alderman for the City of Carmi for eight years.  During his term with the city, he was instrumental in several municipal upgrades including Burrell Woods and Bradshaw Park renovations, construction of new t-ball fields and the new Babe Ruth baseball park, and swimming pool renovations.  He was a player agent/coach in Little League baseball.
On the state and national level, he was chauffer for former Illinois governor, Jim Thompson, during Thompson's campaign.  At the DuQuoin State Fair, he provided mobile homes for President Ronald Reagan.
Barry was a 32nd degree Mason, and enjoyed hunting, fishing, playing golf, and spending time with his family.
Survivors include son Eugene (Kelly) Lindsey of Coral Springs, Florida; grandchildren Justin Lindsey, Holly (Josh) Cox; great-grandchildren Jessie, Avary, Cooper, and Conner; sisters Brenda Lindsey of Princeton, Indiana, Doreen Dean of Sarasota, Florida, Judy Reddman of Tennessee.
Preceding him in death are his parents; wife; brother William Lloyd Lindsey; sisters Anna Gwen Morgan, Sue Singer, and Judy Williams.
In keeping with Barry's wishes, his remains were cremated.  His cremated remains will be buried next to his wife, Reba, in Oak Grove Cemetery in Grayville, Illinois, at 11 am, Tuesday, January 25, 2022.
A celebration of Barry's life will be 3-5 pm, at the Carmi VFW on Saturday, January 29, 2022.  All are welcome to come and remember Barry.
Cook Funeral Chapel in Carmi is in charge of arrangements.
Funeral