Barbara Ellen Williamson
Belle Rive, IL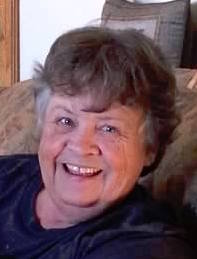 1955 - 2022
Barbara Ellen Williamson, 67, of Belle Rive, IL passed away at her home on Saturday, March 5, 2022.
Barbara was born February 6, 1955 in Nuremberg, Germany to her parents Kenneth Gowler & Magdalena (Forrer) Gowler.  On November 6, 1992 she married Thomas Wayne Williamson Jr., who survives. Barbara retired from Continental Tire in Mt. Vernon, IL where she had worked as a breaker cutter operator for 22 years, and she was the first female truck tire builder employed at Continental Tire.  She was formerly a longtime board member of the Sugar Camp Cemetery Board, and was a member of the Belle Rive Missionary Baptist Church.  She was born in Germany and, as a military child, she moved all over the country while growing up before settling in Belle Rive in her teenage years.  Her life's passion was horses.  She loved horse riding, camping at the Circle B Ranch in the Shawnee Forest, and spending time with her grandkids, teaching them to ride horses, cook, sew, and how to stand up for themselves.  She enjoyed gardening, canning, and making homemade pumpkin pies from homegrown pumpkins.  She loved to watch movies, especially old classic Westerns.  She loved all holidays, especially the 4th of July and Halloween.
Barbara is survived by her husband Thomas Wayne Williamson Jr. of Belle Rive, IL; daughter Monica Tucker of McLeansboro, IL; son Eudel Franklin Tucker III & wife Casey of Hillister, TX; 7 grandchildren: Sabrina Tucker & significant other Jacob Darden of Sikeston, MO; Jordan Tinsley of McLeansboro, IL; Ella Tinsley of McLeansboro, Jade Tucker, Layla Tucker, Ava Tucker, and Vivian Tucker - all of Hillister, TX; 3 brothers: Fred (wife Joyce) Gowler of Belle Rive, Trooper Gowler of Belle Rive, and Donald (wife Barbara) Gowler of Bluford, IL; sister Beverly (husband Ron) Sears of Alton, IL; 2 brother-in-laws: Donald Williamson of Belle Rive and James L. Williamson of Mt. Vernon, IL; sister-in-law June Eaton of Collinsville, IL; good friend and "partner in crime" Laura Graham of Mt. Vernon, IL; and several nieces and nephews.
She was preceded in death by both parents, her first husband Eudel Franklin Tucker Jr., daughter Felecia Ann Tucker, father-in-law Thomas Wayne Williamson Sr., mother-in-law Thelma Elnora (Marlow) Williamson, special friend Marcia Bond, brother-in-law Richard Gary Williamson, and 2 sister-in-laws: Marilyn Kay McGehee and Carol Ann Richards.
A Memorial Service for Barbara Ellen Williamson will be held at 5:00 pm on Saturday, March 12, 2022 at the Gholson Funeral Home in Dahlgren, IL with Pastor Jeremy Hamson officiating.  Visitation will be held Saturday from 3:00 pm until the time of service at 5:00 pm at the funeral home.  In lieu of flowers, memorial donations may be made in Barbara's honor to the Sugar Camp Cemetery Fund, and will be accepted at Gholson Funeral Home.