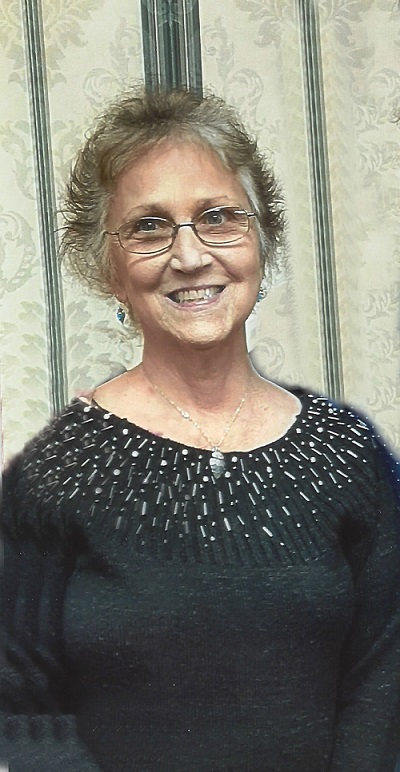 1957 - 2022
Annette Hart, age 64 years and a resident of Dahlgren, IL passed away at 9:45 a.m., Sunday, August 28, 2022 at her home.
Visitation will be held 10:00 a.m. to 12:00 Noon, Friday, September 2, 2022 at The St. John Nepomucene Chapel in Dahlgren, IL with Rosary at 12 Noon. Father Slawomir Ptak will officiate the Service and Burial will follow in Crisel Cemetery near Dahlgren.
Annette was born December 13, 1957 in Pinckneyville, IL to Louis Hagene and Bernice ( Killerman ) Hagene. She later married Donald Eugene Hart on May 2, 1981 at Rend Lake. He survives in Dahlgren, IL. Annette worked as a Licensed Practical Nurse for 20 years at Countryside Manor in Mt. Vernon, IL. She loved reading, painting, cooking, bird watching and antique shopping.
She attended St. Johns Nepomucene Catholic Church, Dahlgren, IL
Annette is survived by her Husband, Donald Hart of Dahlgren, IL; Daughters, Crystal Hart, of McLeansboro and Amanda Warden (husband J.D.) of Wayne City, IL; Granddaughter, Phoebe Warden; Sisters, Marie McDonald, Waterloo,IL; Cecilia Day (Bob Baker), Willisville, IL; Diane Yocom (Douglas), House Springs, MO; Rita Harris (Michael), Pinckneyville,IL; Elaine Heern (Terry), Carbondale,IL; Nora Neal (Douglas), Pinckneyville,IL; Denise Bathon (Ray Allen), Pinckneyville, IL; Lynette Hagene (Vincent), Pinckneyville, IL; Laura Porter (Ron), DuQuoin, IL; Brothers, Louis (Veronica) Hagene, Cuba, MO; Thomas (Edie) Hagene, Pinckneyville, IL; Maurice (Glenda) Hagene, Pinckneyville, IL; Anthony Hagene, Pinckneyville, IL; Sisters-in-Law, Marcia Hagene and Shirley Hagene.
Preceding Annette in Death were her Parents; Sister Marcella Bruns, Brothers Lawrence Hagene, Richard Hagene and Carl Hagene
Harre Funeral Home, Dahlgren, IL was in charge of arrangements
Service