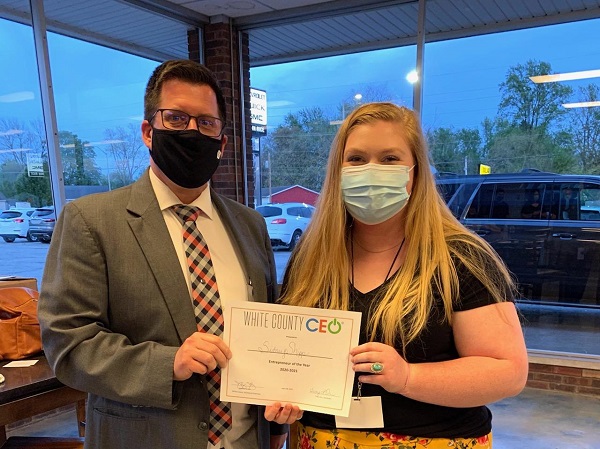 The culmination of the school year is upon us and with it, the White County CEO Trade Show.  This, the 5th year of the program's existence, was unique in that the entire school year as well as the CEO program took place under pandemic rules.  Facilitator Tracy Orr says it presented some difficulties from the start.
Class CEO Madison "Maddi" Wilson describes how she came up with her individual business, Sonny's Repurposed Records.
She uses old records and turns them into home décor like bookends, shelves, clocks, planters, and bowls.  She says the CEO experience is one she wouldn't trade for anything.
Katelyn Deig makes homemade soy candles and she echoes Wilson's sentiment saying there are specific skills she wouldn't have if not for the CEO experience.
Sidney Shipp is the owner of Vanity Fur.  She makes bandanas and collars for your pets.  She took something she loved, sewing, and incorporated it into her plan for success.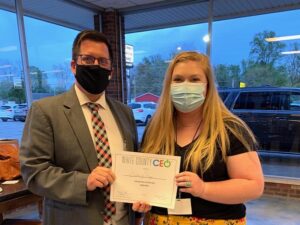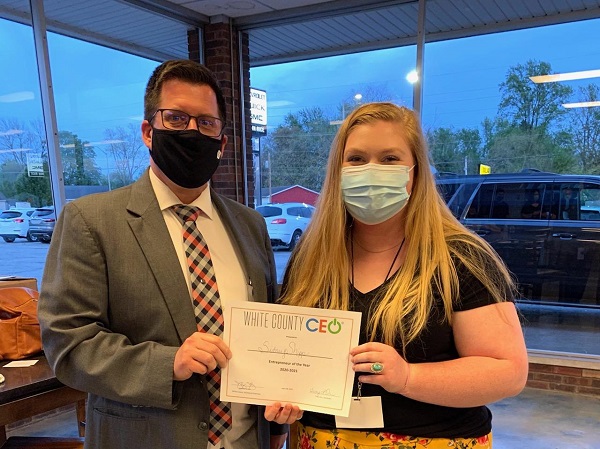 Following the Trade Show, the class met for the annual end of year awards ceremony.  White County CEO Board Chair, Jeremy Jordan praised the class for their hard work this year and presented awards.  The Entrepreneur of the Year was won by Sidney Shipp of NCOE.  It's based on the work of the student throughout the entire year.  Salesperson of the Year was won by Shay Smith, a Senior at Carmi White County.  Smith was chosen based on her booth and interaction with customers at the Trade Show.
The recruitment process is underway for next year's White County CEO class.  Applications are due May 7th.  Juniors can go to www.whitecountyceo.com and click Apply Now at the top of the home page.