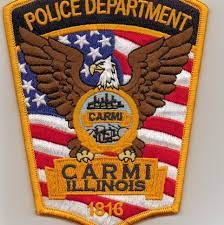 A Carmi man has bonded out of the White County Jail following his arrest during a traffic stop Tuesday. Just a little before 3 p.m. officers with the Carmi Police Department stopped 76 year old Darrell Ward of 9th Street at the intersection of 7th and Oak Street due to suspended vehicle registration. During a search of the vehicle prior to towing, officers located cannabis and a one hitter pipe in the vehicle. Ward was taken into custody for Possession of Cannabis in a Motor Vehicle by Driver and transported to the White County Jail. He was also issued a citation for Operating a Motor Vehicle When Registration Suspended for Non-Insurance.
Ward paid $250 bond and was released about an hour later.
36 year old Adam Bratcher of Carmi was booked n the White County Jail following his arrest  on an outstanding White County Warrant. The arrest took place on Cherry Street just a little after 3 p.m. Tuesday. Bratcher was wanted on the warrant for Criminal Trespass to Property.
Bond on the warrant was set at $250. Bratcher paid bond and was released.