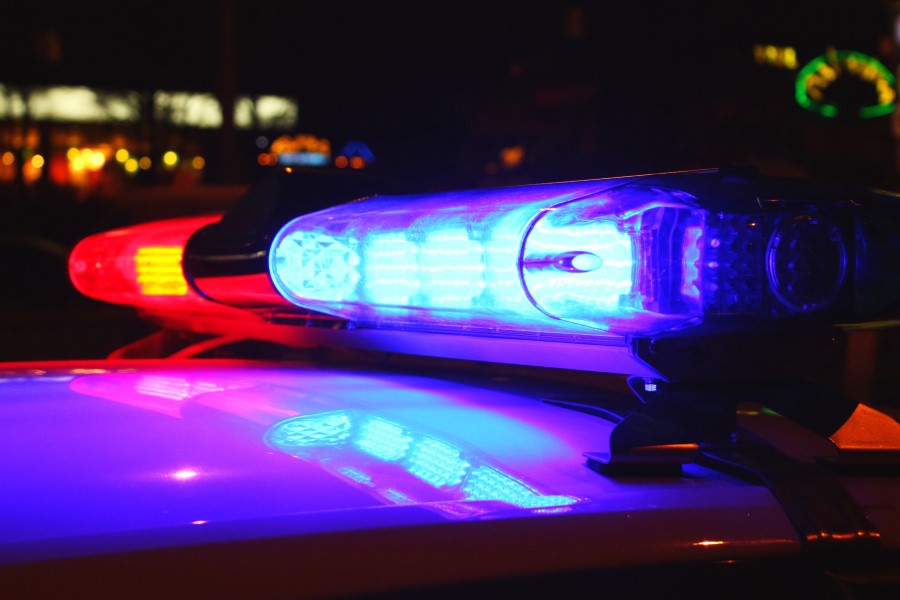 Carmi Police arrested a pair of Crossville individuals Thursday morning around 10:47, following a traffic stop on a white Buick Riviera in the Rock Bottom parking lot, after the car was clocked speeding 66 mph in front of the Dollar General Store. The driver, 23 year old Nicholas Dalton Page, was arrested for Driving with No Valid Driver's License and for Unlawful Display of a License Plate Not Authorized for the Vehicle. The plates on the 1990 Buick were registered to a 2008 Ford. Page was also charged with Unlawful Possession of Cannabis in a Motor Vehicle, Possession of Methamphetamine, Possession of Drug Paraphernalia, Unlawful Use of Property and Unlawful Use of Weapons by a Felon, as a shotgun was found in the rear floorboard. The passenger, 36 year old Amber M. Walkenbach, was arrested for Unlawful Possession of Cannabis in a Motor Vehicle, Possession of Drug Paraphernalia, Possession of Methamphetamine, Unlawful Use of Property, and Unlawful Use of Weapons by a Felon. In addition to the shotgun in the floorboard, ammunition for the gun was found in a backpack containing Walkenbach's identification. Approximately 1 ½ grams of meth was confiscated along with scales, pipes, and several small baggies commonly used to package meth. Both individuals are being held in the White County Jail.
On Friday, March 26th, the Sheriff's Office took a report from Dennis Turpin of Albion in reference to someone breaking off locks to a storage container he owns at the old Grayville gun club property. Turpin advised that 2 locks had been broken off but Turpin did not believe anything was taken. Turpin advised that he had not been in the container in a year or so.
Teresa Rae Melton of Crossville reported to the White County Sheriff's Department Friday, March 26th, her vehicle had been stolen from her residence at 315 Allen Street, Apartment #2. Melton advised that she had returned to her residence around 7:00 p.m. on Thursday, March 25th, and when she woke up around 8:30 a.m. the following morning, she noticed her car was gone from under her carport. She told Officers she did not have keys in the vehicle, but the rear passenger door does not lock. The vehicle is a white Ford Taurus, Illinois License plate W314794. There are no suspects at this time.
The White County Sheriff's Office received a report of identity theft from Richard L. Elliot of Crossville Monday, March 29th. Elliot advised that he had received two letters in the mail from the Illinois Department of Employment Security dated 3-10-21. He stated the letters advised him a claim of Unemployment benefits had been received and denied by the Employment Office. Elliot said he has never applied for or given any person permission to use his identity to apply for benefits. He contacted IDES on their website and completed a form stating he did not apply for the benefits.
Mary J. Hatcher of Crossville, reported to the White County Sheriff's Office Tuesday, March 30th, someone had damaged property at her residence at 105 North Goodman Street. She advised that the previous evening, around 9:30 p.m., she heard a noise at the window, but did not notice anything out of the ordinary. Hatcher said when she examined the window the next morning she noticed a small bb type hole in the window and cracked glass. Only the outside pane of the double paned window was damaged.
The White County Sheriff's Office received a report from Cindy Burnett in Norris City Wednesday afternoon she had received a call from an individual claiming her social security number had been detected in fraudulent activity. The caller asked her to press a number for further assistance. Burnett said she hung up the phone and ended the call she believes was fraudulent.
Gary D. Anderson of Norris City reported to the White County Sheriff's Department he had been the victim of theft. Anderson said that the catalytic convertor had been cut off the 1995 Ford F-150 sitting at County Road 25 East and County Road 1600N in Enfield and a come along and cable was left under the truck by the suspect. A fuel pump had also been taken off the truck, as well as hoses. The fuel pump was recently purchased for $218.69 and the hoses were around $50. Anderson believes the theft occurred during the overnight hours of Tuesday.
39 year old Robert Steven McGill of Crossville was arrested by the White County Sheriff's Department Thursday evening. Officer Lucas was on patrol in Crossville and observed McGill standing in front of 410 Fourth Street and confirmed he had an active warrant for Failure to Appear on a charge of Aggravated Battery to a Police Officer. As Officer Lucas was knocking on the front door, he heard arguing coming from the garage. He walked over to the garage and Robert Sr. opened the door. McGill was standing near the corner of the garage holding a Crown Royal bag. McGill was advised that he was supposed to report to probation and get an ankle monitor and there was a warrant out for his arrest. McGill then reached in his pocket and took out a pocket knife. He folded the blade out and stood holding it at his side. Officer Lucas unholstered his tazer and pointed it at McGill's chest commanding him to put the knife down. After some argument, McGill finally put the knife down and cooperated with Officer Lucas. McGill was cuffed and placed in the squad car. He was taken to the White County Jail. Bond was set at $350 cash.