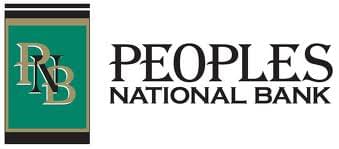 Bonan Barred From Banking
Persistent questions and rumors have abounded the past few years concerning Frank William "Bill" Bonan the second.
Some of those questions were recently answered as bank regulators have taken action to effectively bar Bonan from the banking industry. Bonan was also fined $105,000 for "reckless practices" and personal dishonesty that jeopardized Grand Rivers Community Bank, headquartered in Grand Chain.
The action by the Federal Deposit Insurance Corporation stems from a complicated series of loans to high-risk borrowers involving two banks; Grand Rivers, where Bonan served as president of the board and Mt. Vernon, Ill., based People's National Bank, where he was also employed as a bank executive.
The investigation, concerning transactions conducted in 2015, occurred at a time when Grand Rivers was in the process of merging with People's Bank. People's had been managed by the Bonan Family for a number of years, and is a large firm with branches in Illinois and Missouri. At one time, Bonan served as president of branches in Marion, Benton and Harrisburg.
The risky loans subject to the FDIC review were associated with oil rigs and a commercial warehouse, here in Carmi. The FDIC found Bonan was dishonest in his dealings with other board members, as they considered certain loans and he allegedly concealed information about the credit worthiness of borrowers he was privy to because of his dual roles at Grand Rivers and Peoples.
According to the published reports (Southern Illinoisian) Bonan knew certain borrowers had multi-million dollar at risk loans with Peoples at the time Bonan was encouraging Grand Rivers to extend new ones, but failed to provide information about the risk. According to the FDIC, Bonan moved to unsecure a loan by removing an oil rig that had served as collateral, causing to bank to suffer financial loss when the borrower's defaulted.
Ultimately, Bonan's misdealing at Grand River torpedoed the merger with Peoples.
In 2017, Grand Rivers filed a civil lawsuit against Peoples, Bonan and other associated entities seeking to void the merger.
The suit personally accused Bonan of engaging in a pattern of self-dealing to benefit himself, his family members and friends and a romantic partner.
The parties settled out of court and a countersuit was dismissed a year later.
In addition to serving as a bank executive, Bonan the second has been involved in various other business ventures in Southern Illinois, including managing video game parlors.