Title:  DSP
Location:  Harrisburg, Eldorado, and Carmi
Work Hours:  Days, Evenings, and Midnights.  Weekdays and weekends.  Up to 40 hours per week.
Job Duties will include but not limited to: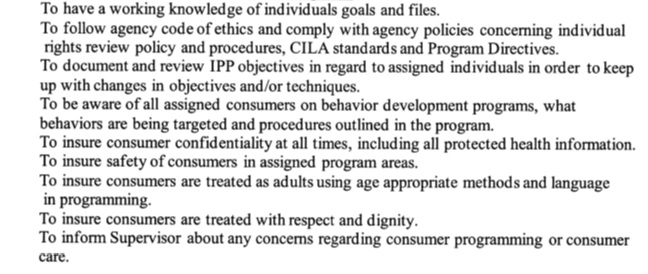 Educational/Experience Requirements:  Must have a minimum of a high school diploma/GED.  Must pass the health care worker Criminal Background Check and the Pre-employment Screening requirement of the Nurse AIDE Registry.  At least one year of work experience with individuals with disabilities preferred.  Specialized training provided for this position.
Benefits:  Health insurance, Paid time off, Retirement plan
All applicants shall be treated equally, without regard to their race, color, national origin, ancestry, citizenship status, age, sex, religion, disability, genetic predisposition, sexual orientation (including gender-related identity), marital status, military status, unfavorable discharge from military services, arrest record, or other characteristics protected by law.
Please go to our website at www.colemantricounty.org and fill out an application.  It is under the job opportunities tab.
Or
Pick up an application at our main office in Harrisburg, 22 Veterans Drive.
You may also email Eric at edrone@colemantricounty.org to request an application be emailed to you.
Category:
Help Wanted